Sandra Wright
Wright's Paintings

Pottery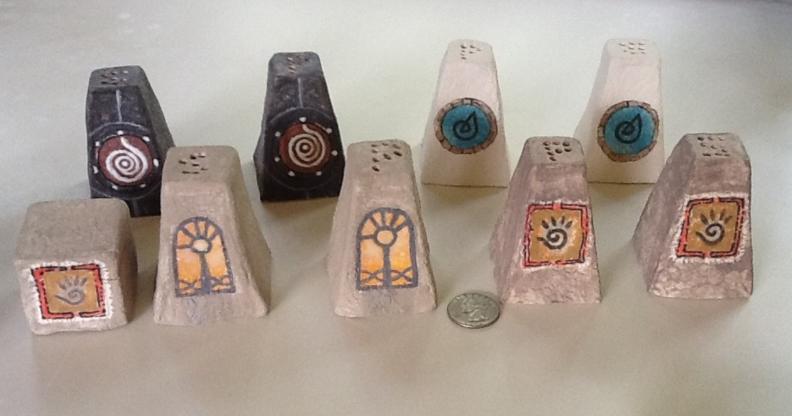 Salt and Pepper Shakers with Uru Designs
Below is a video of how I make the salt and pepper shakers.
The designs on the front of them are each hand glazed (painted).
Just a note...It's almost 12 minutes long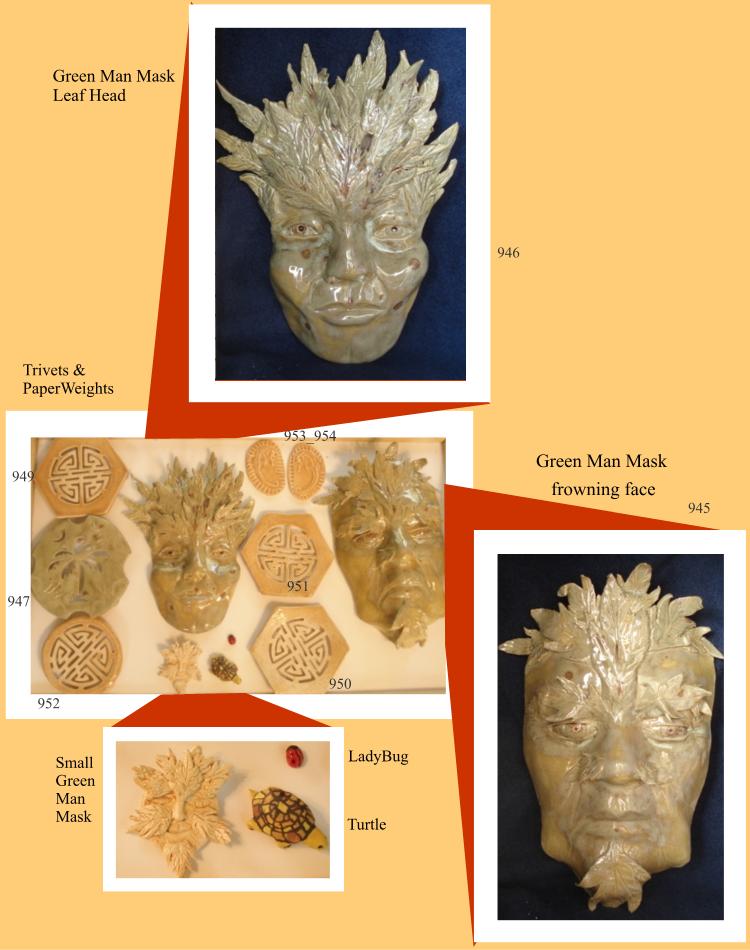 Jewel Jars and Vases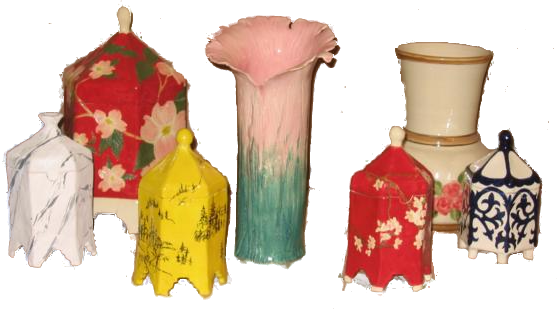 Jewel jars and vases
"Sandra offers special one of a kind pieces.
Sandra offers various wine coolers,
an assortment of jewel jars
in many shapes and colors,
and many different pieces for all tastes.
Home
|
Wire Wrap and Bead Jewelry
|
Sculpture
|
Purses
|
Paintings
|
D'ni Artifacts
|
Shows
|
Sandra likes to experiment with different clays,
and, using prepared glazes, she experiments with different designs
and "paintings" on her pieces.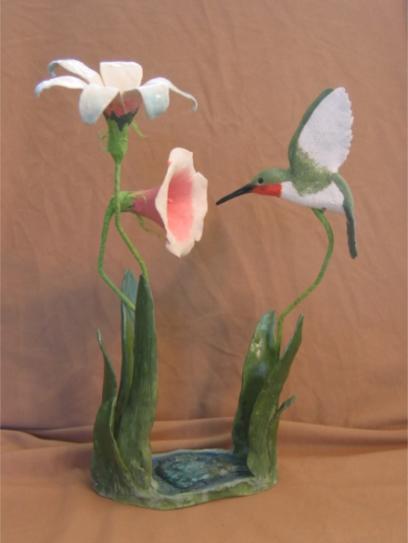 Ruby Throated Humming Bird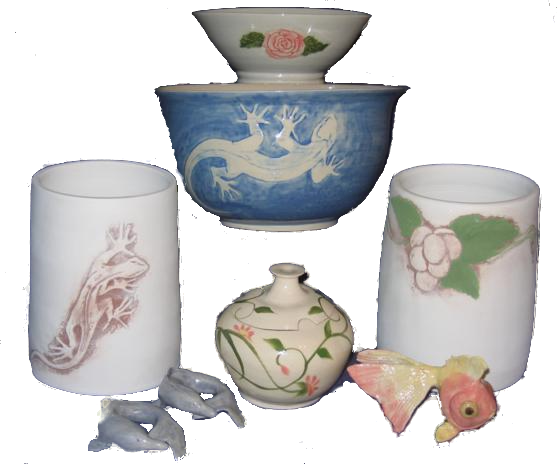 Bowls, Winecoolers, Jewel Jars, and Napkin Rings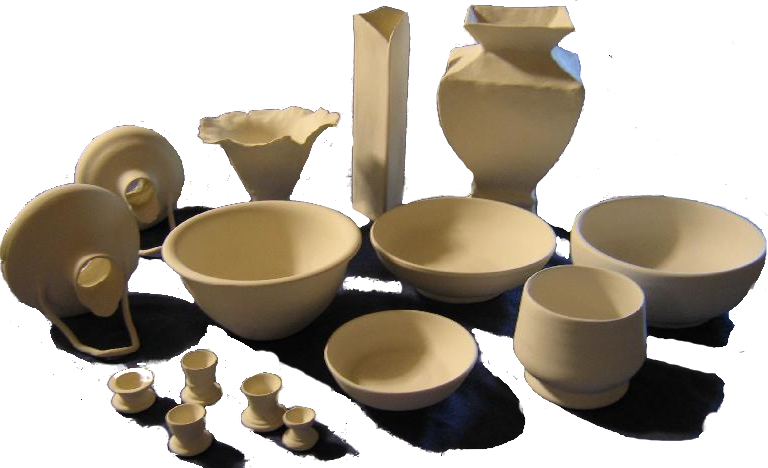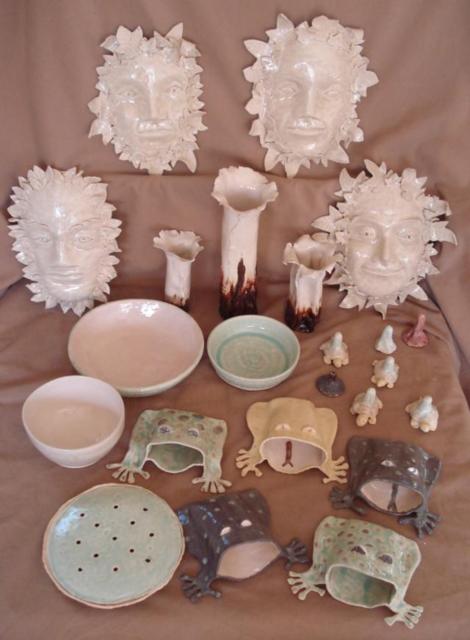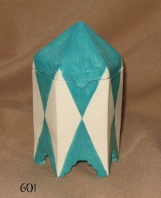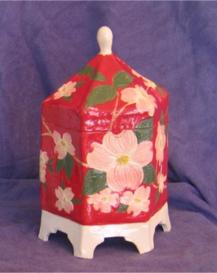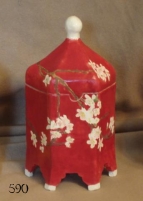 Large and small Jewel Jars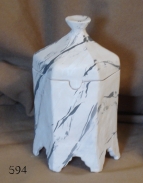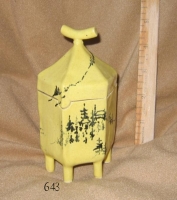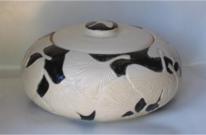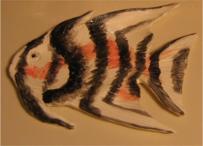 Spoon rests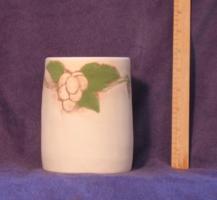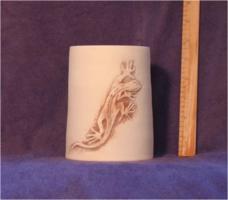 Wine Coolers
Vases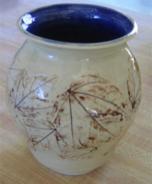 Leaf vase with blue lining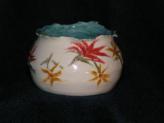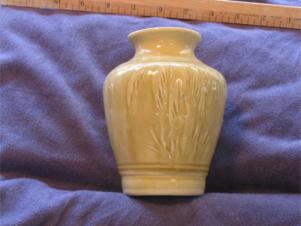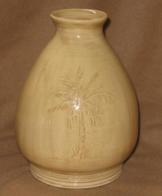 Vase with Carved Palm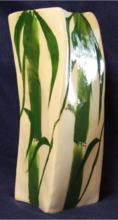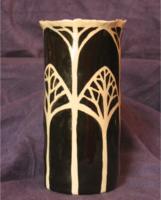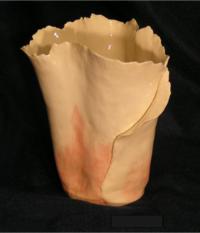 Bowls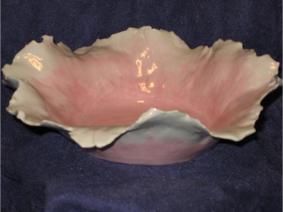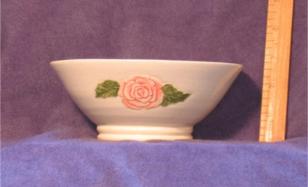 Fluted bowl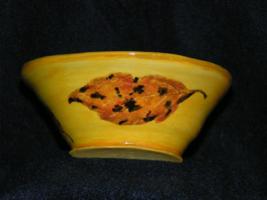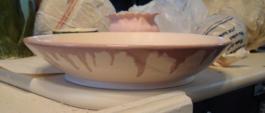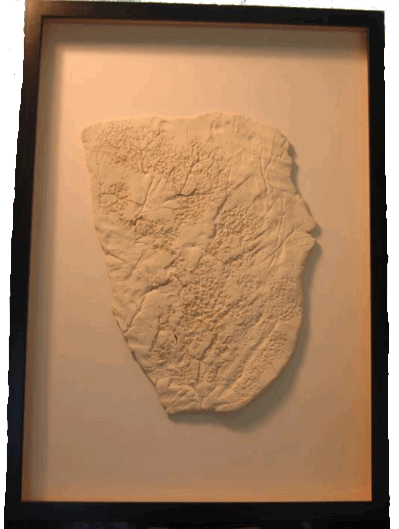 Queen Ann's Lace Wallhanging
Pottery
|
Wire Wrap and Bead Jewelry
|
Purses
|
Paintings
|
Shows
|
D'ni Artifacts
|
My Videos
|
Home
|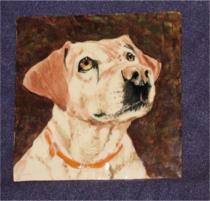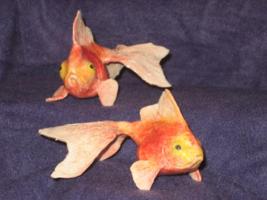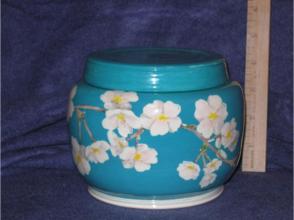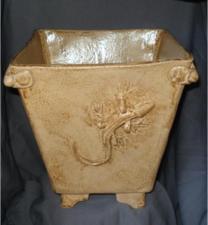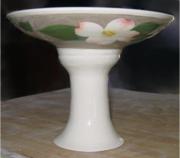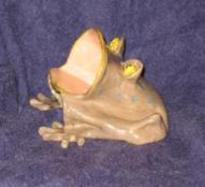 Teapots are so exciting to make.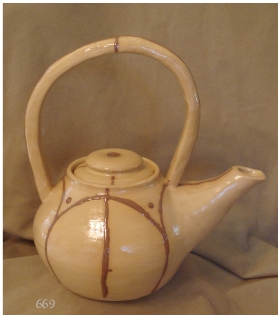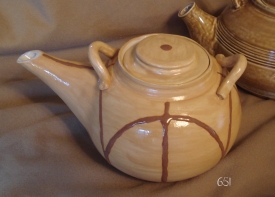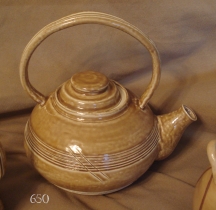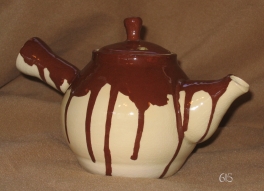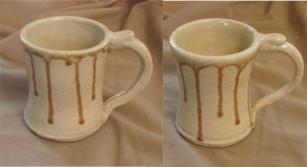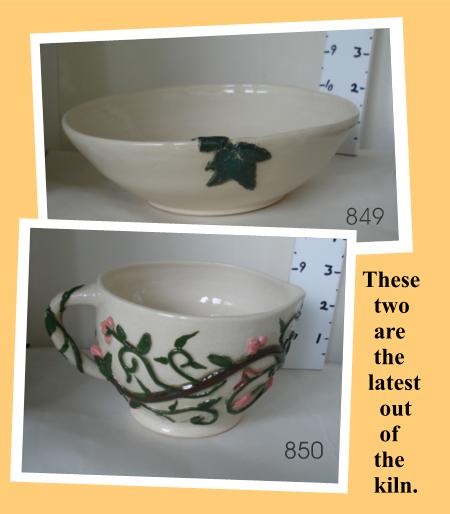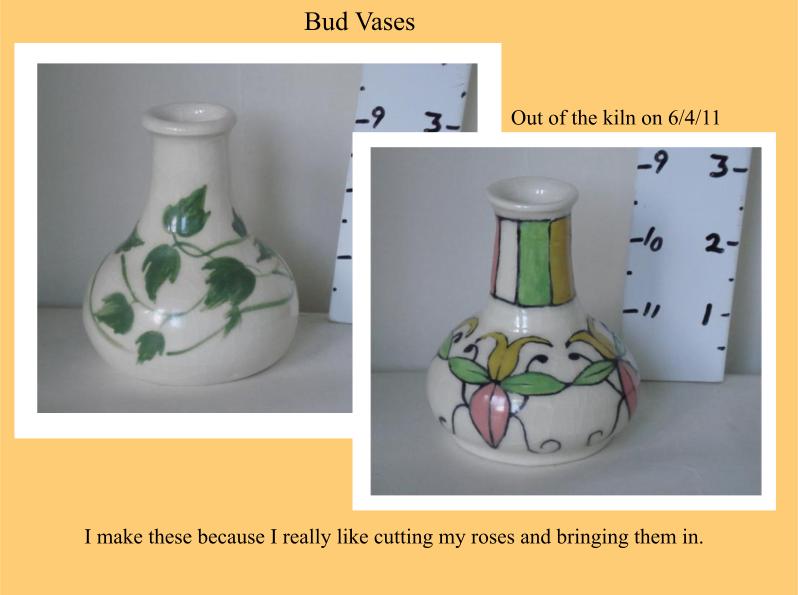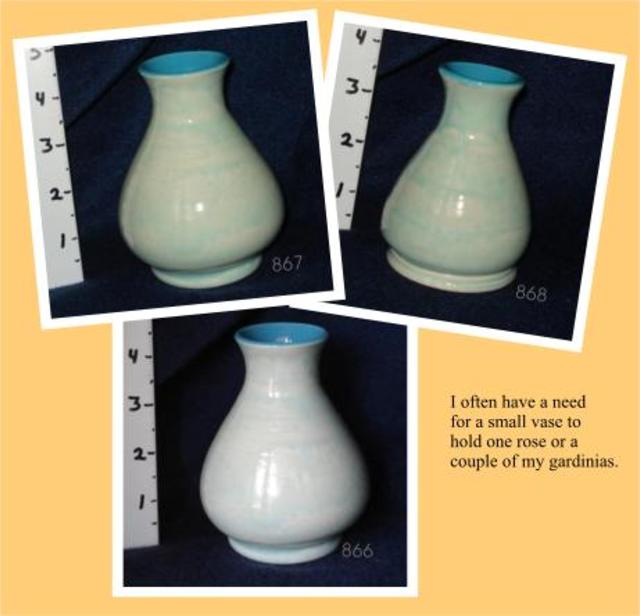 These hold one or just a few flowers.
I like putting one or two flowers in the odd little places.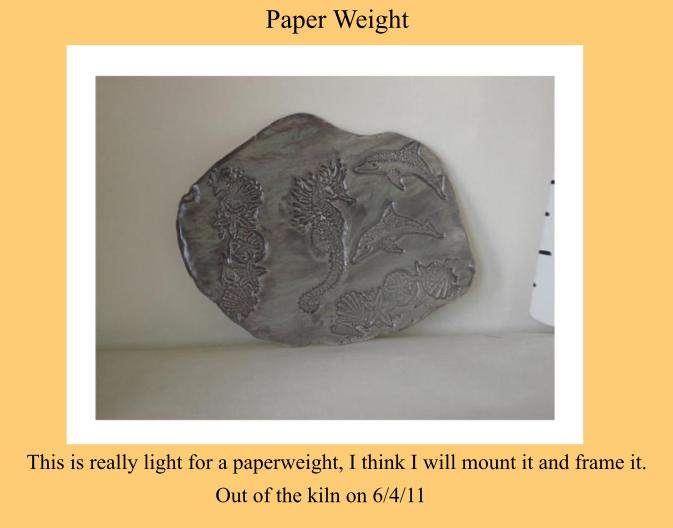 This is lightweight but would be cute as a paperWeight.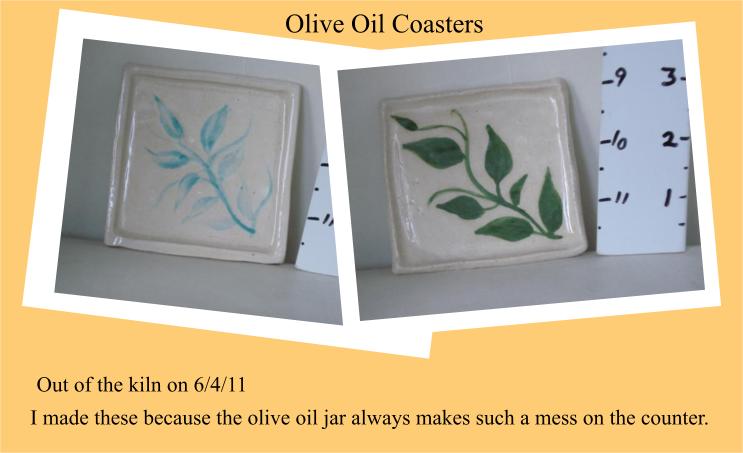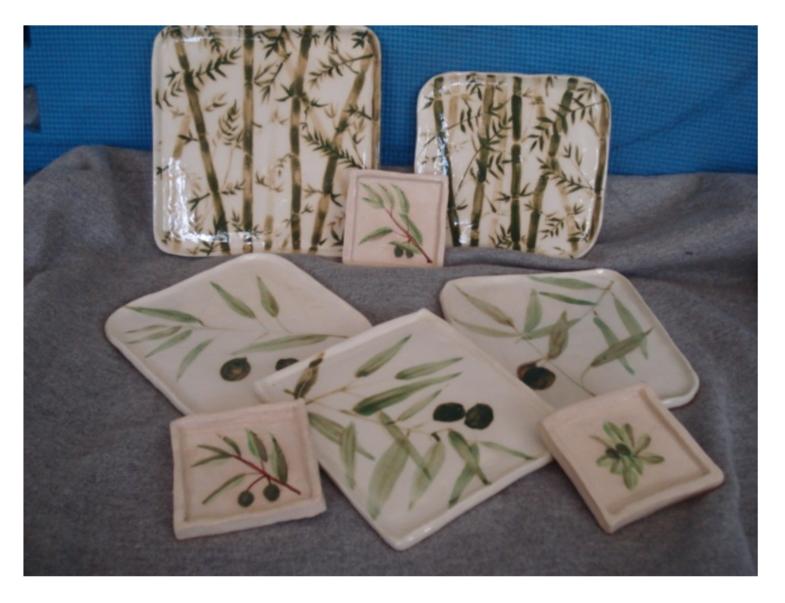 I made more of these, I really like them a lot.
They help keep the counter clean where the Olive Oil jar sits.

We put our vitamins, etc. in these every morning.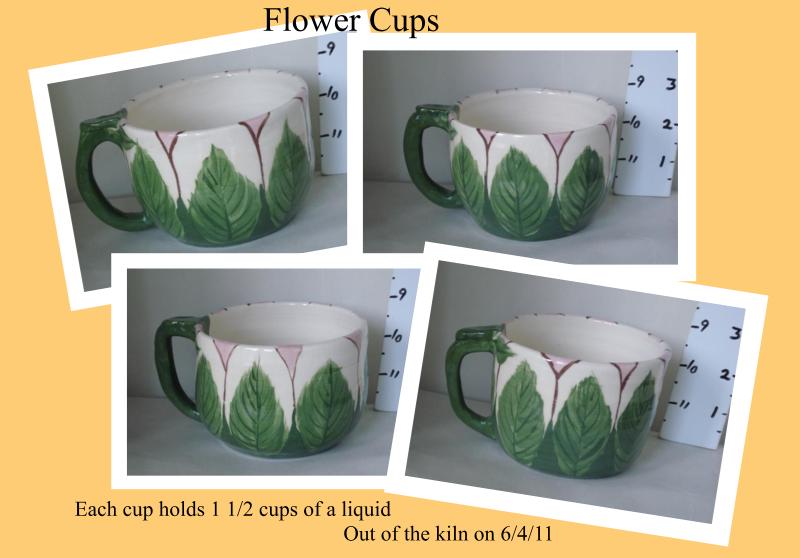 I could really enjoy my blueberry tea in these. But, alas, they were purchased by someone who needed them more than I .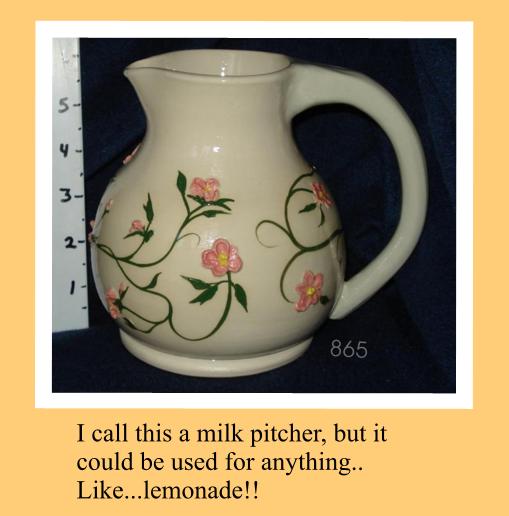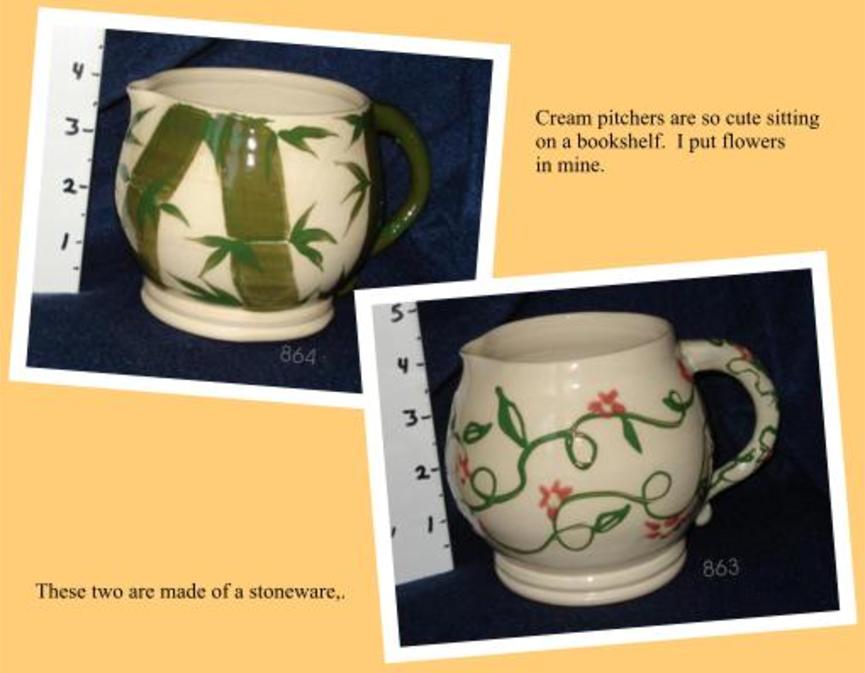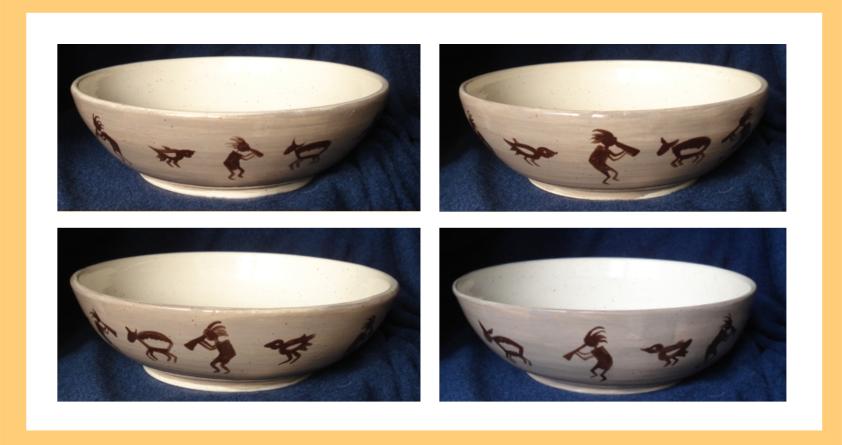 Will enjoy my potato soup in these. They have the kokopelli designs on them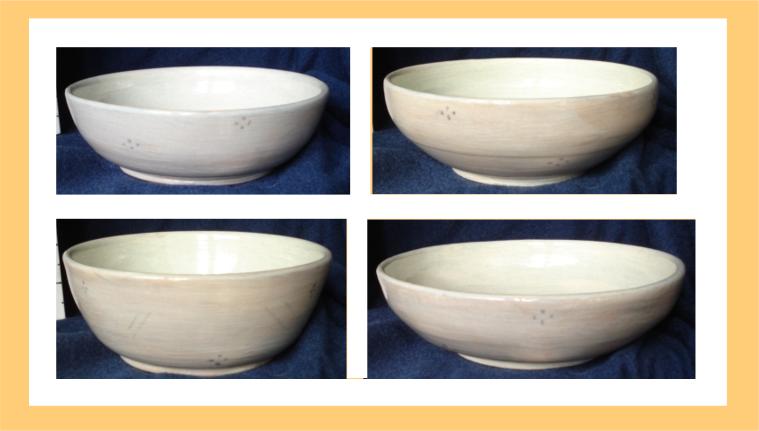 These will be filled with soup and sold at the "Empty Bowls" event. All the donations go to the local food banks.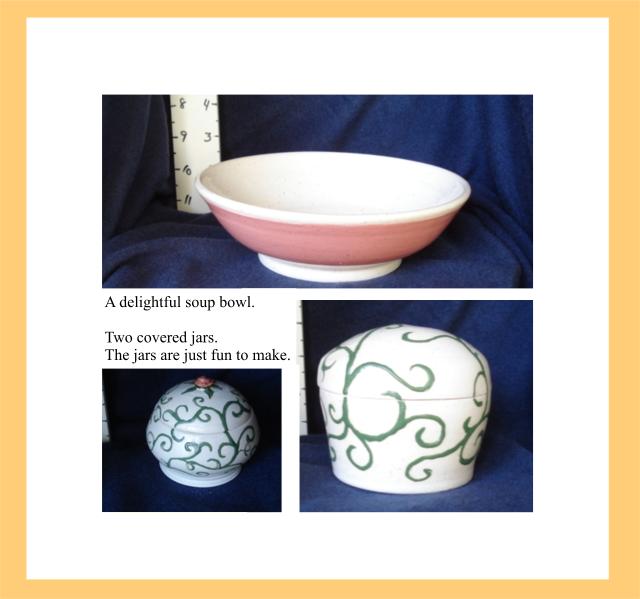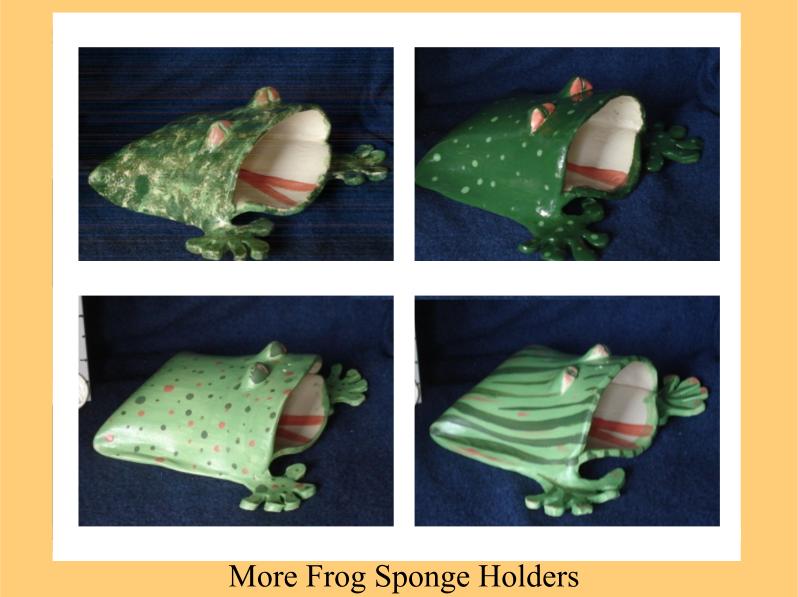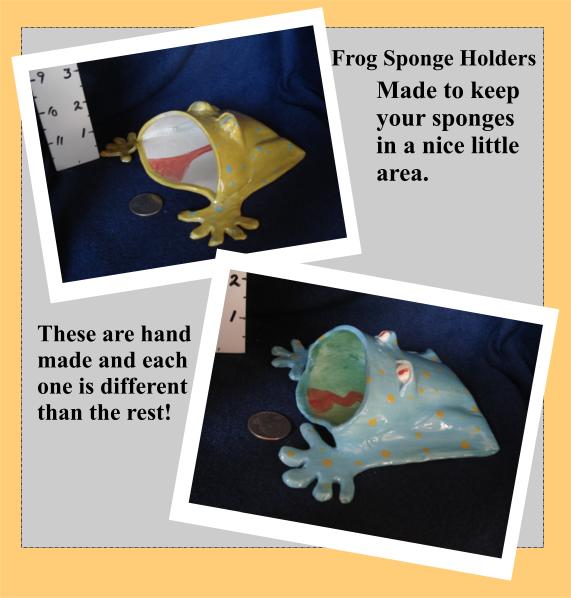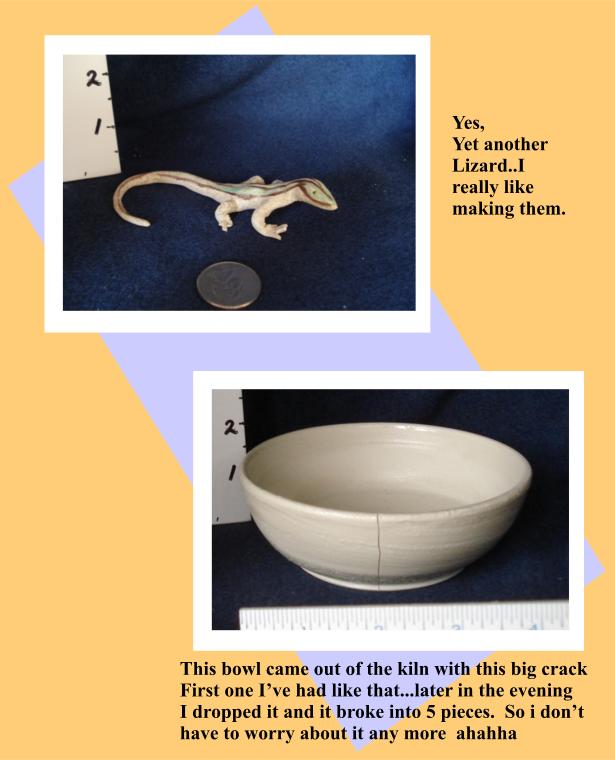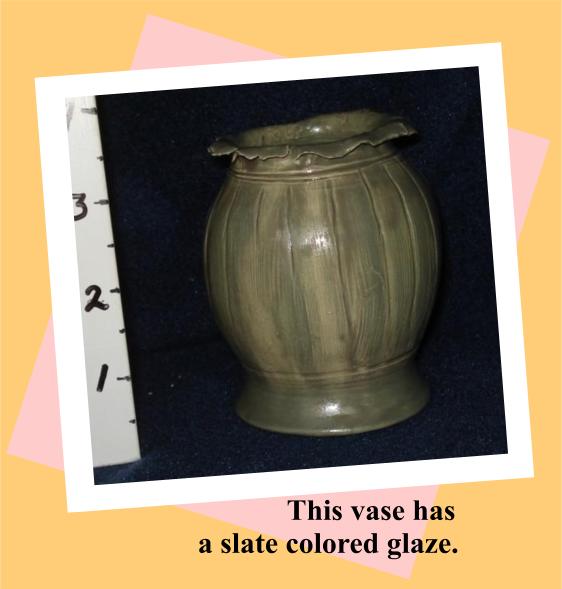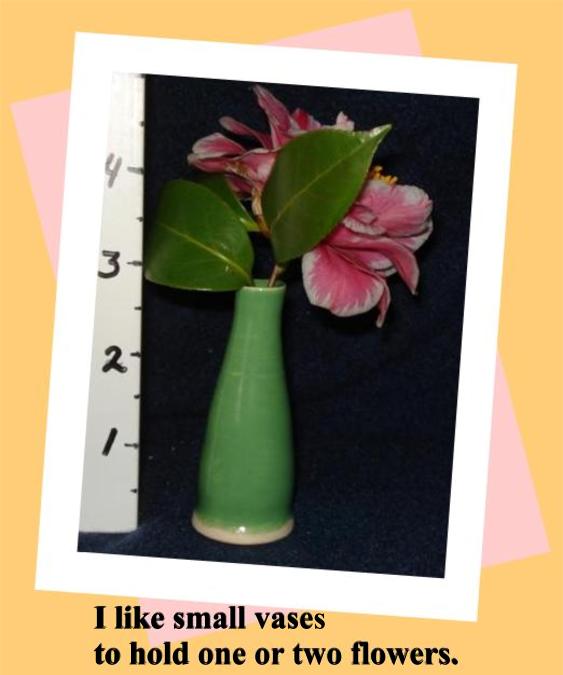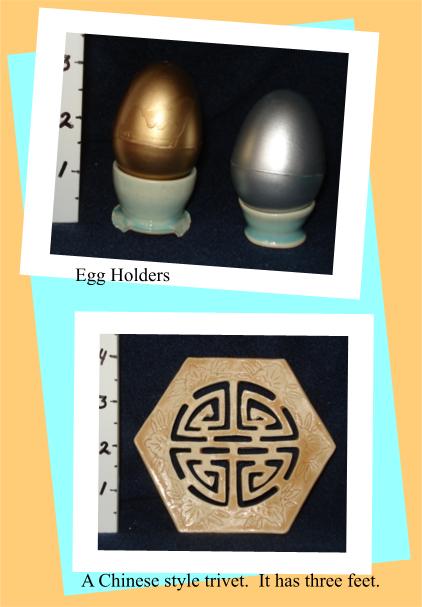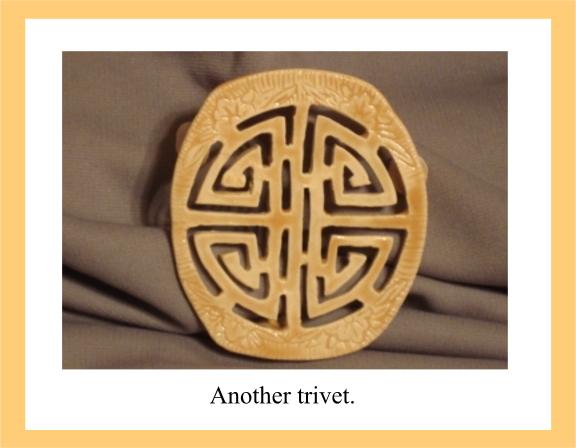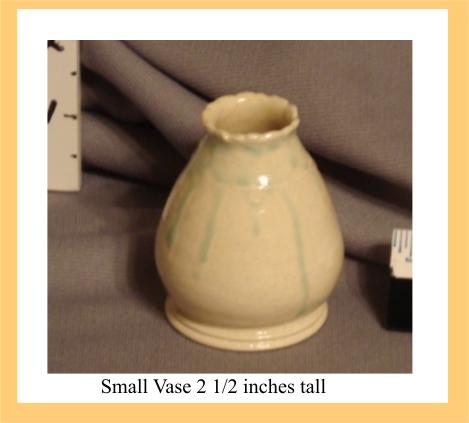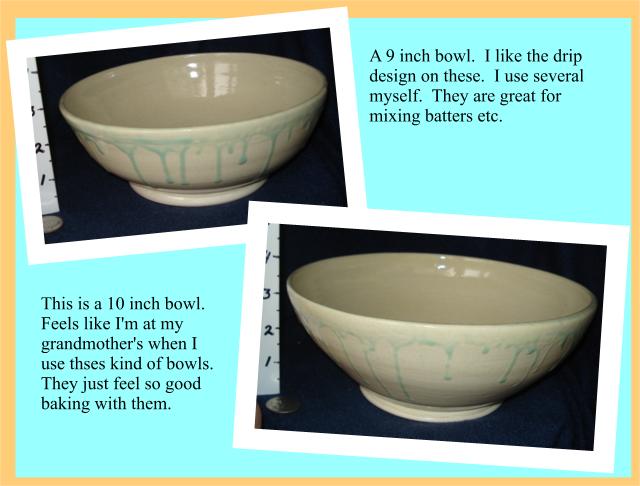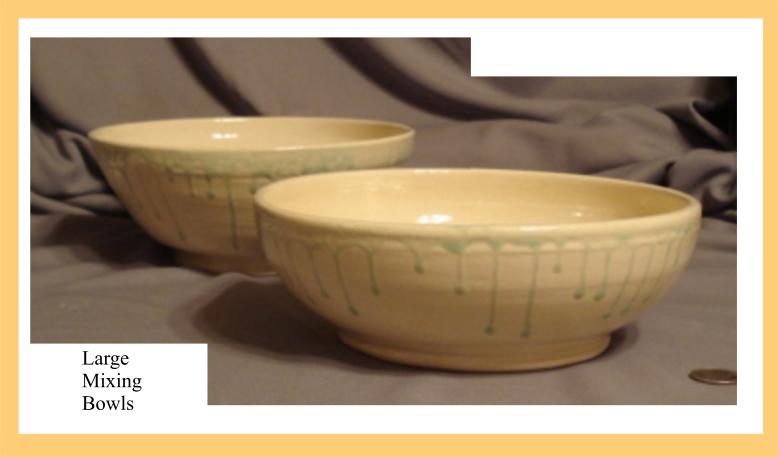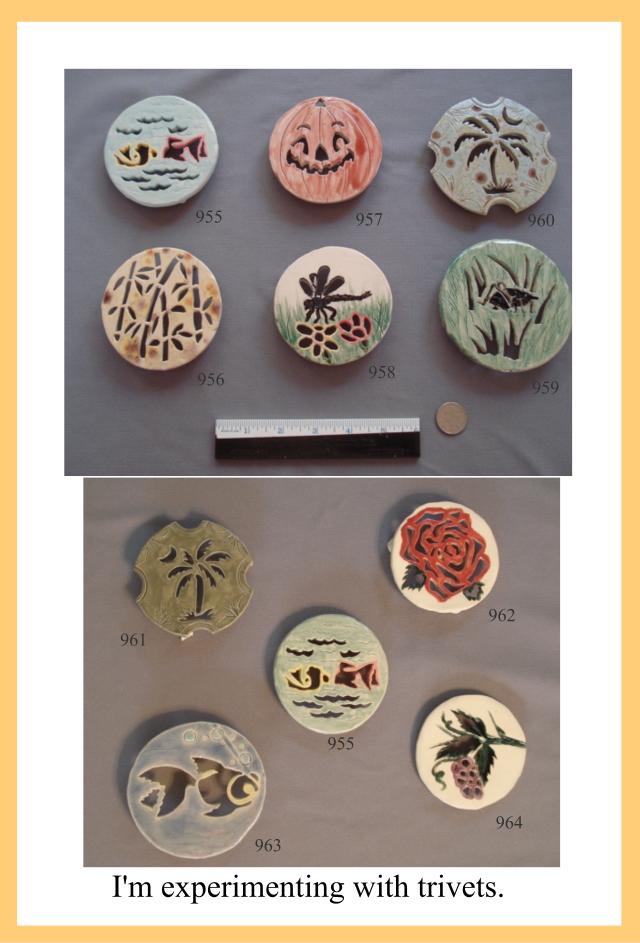 Trivets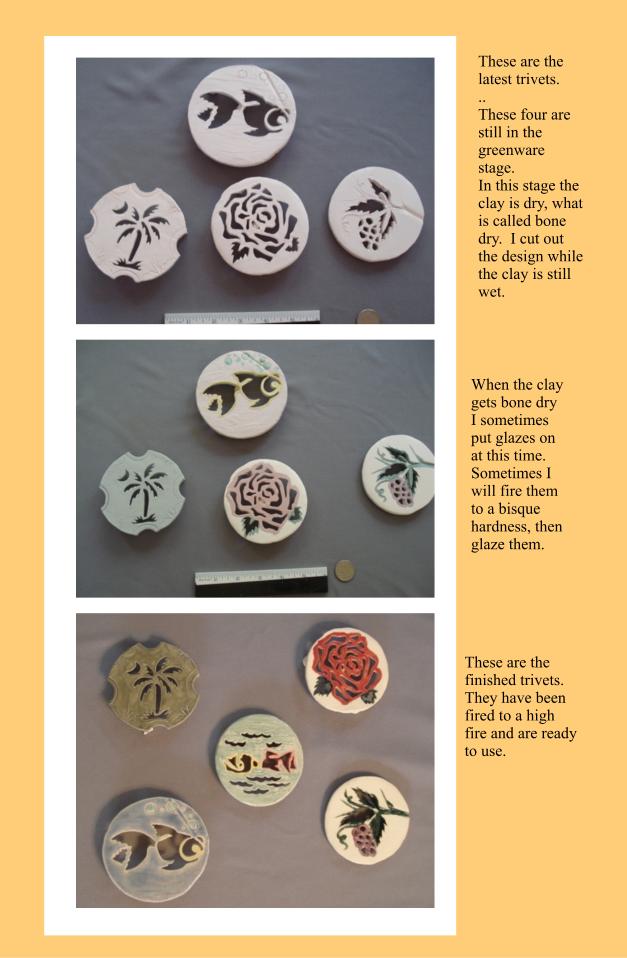 making trivets
Have a great time with your clay.. it's so much fun!
Sandra Wright

Wright's Paintings

---
For information and order process, call (843) 893-8309
from 9:00am to 5:00pm est.

Or contact us by e-mail at:
Sandra@wrightspaintings.com
Last updated May 14, 2017


Home
|
Wire Wrap and Bead Jewelry
|
Sculpture
|
Purses
|
Paintings
|
D'ni Artifacts
|
My Videos
|
Shows
|


Page design by Webmaster@WrightsPaintings.com
&copy 2010