Paintings
|
Pottery
|
Wire Wrap and Bead Jewelry
|
Sculpture
|
Purses
|
D'ni Artifacts
|
My Videos
|
Home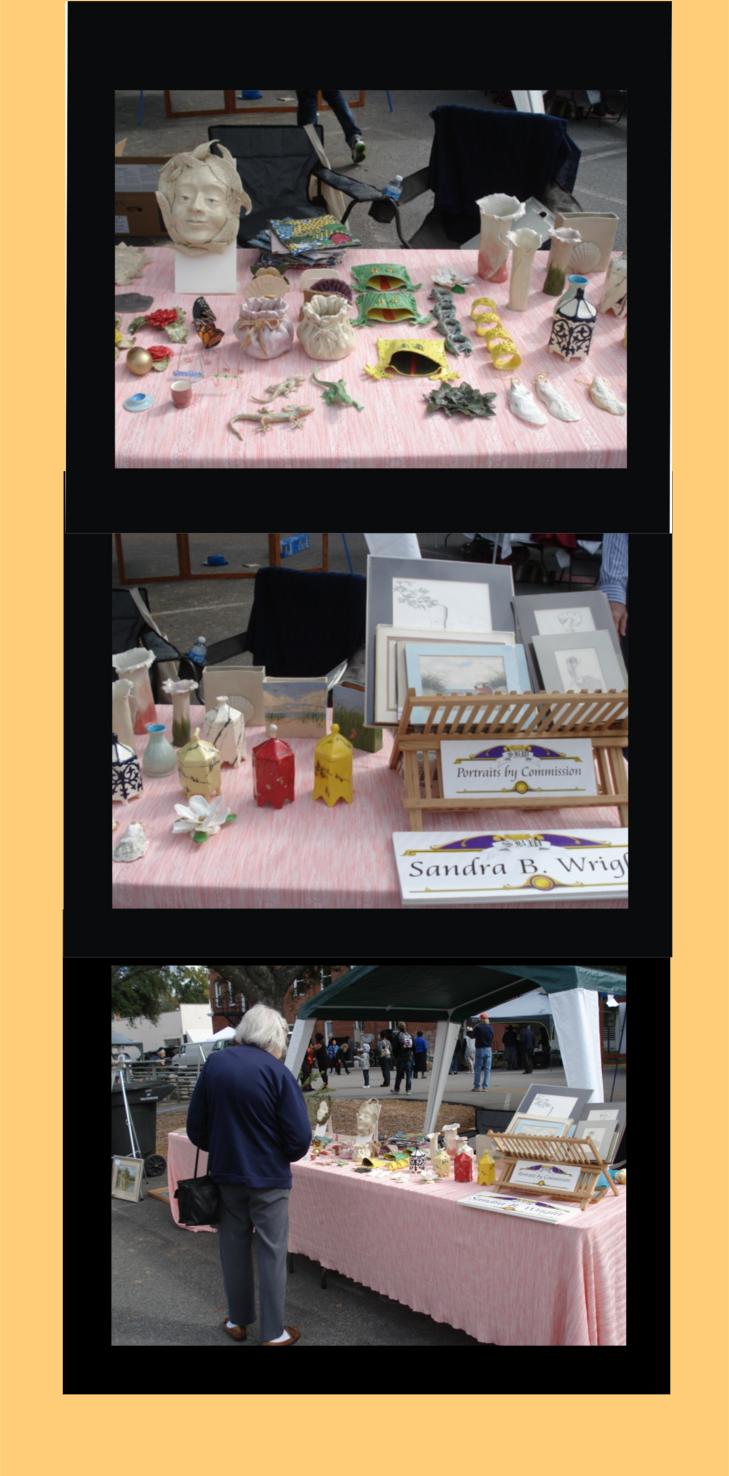 This was at the International Food and Arts Festival
held in Walterboro, SC on October 29th, 2011
I had a booth there.
We didn't have too many people
but the people who were there were friendly and very complimentary!

---
Here is my booth at the FCL Holiday House & Crafts Fair
held in Walterboro, SC on November 12th, 2011
There were 14 venders there.
There were a good many people..It was good weather and the people were great.
I met a lot of very nice people who I hope to see again some time!

---
For information and order process, call (843) 893-8309
from 9:00am to 5:00pm est.

Or contact us by e-mail at:
Sandra@wrightspaintings.com
Last updated July 31, 2020


Paintings
|
Pottery
|
Wire Wrap and Bead Jewelry
|
Sculpture
|
Purses
|
D'ni Artifacts
|
My Videos
|
Home

Page design by Webmaster@WrightsPaintings.com
&copy 2010